The coolest sport in the world
Hockey develops skills on the ice that build a foundation for a lifetime. In addition to athletic prowess, hockey promotes confidence, pride, focus and responsibility. The Jr. Amerks are committed to providing a place to play and an opportunity to succeed for every player, regardless of their age or skill level. As players get older and their skills develop, we offer teams at every level of play, which means players can grow with us and compete at the level they're ready for. With an emphasis on fun, hockey is a game to be played and enjoyed for life.
WE PRIORITIZE PLAYER DEVELOPMENT
Our custom development curriculum incorporates elements of the USA Hockey's American Development Model (ADM). By adopting the ADM, we empower young players to reach their full potential. Our structured training programs, led by expert coaches, offer age-appropriate skill development and prepare players to advance to the next level. We also create a supportive community that fosters growth, confidence, and a lifelong love for the game. Let us help your child thrive in hockey while building valuable life skills.
Bringing out the best in each other
We emphasize skill development using USA Hockey's ADM cross-ice training, while making it fun through games and friendly competition. Our program strikes the perfect balance, ensuring our youngest players build skills and create lasting memories in an enjoyable and supportive environment.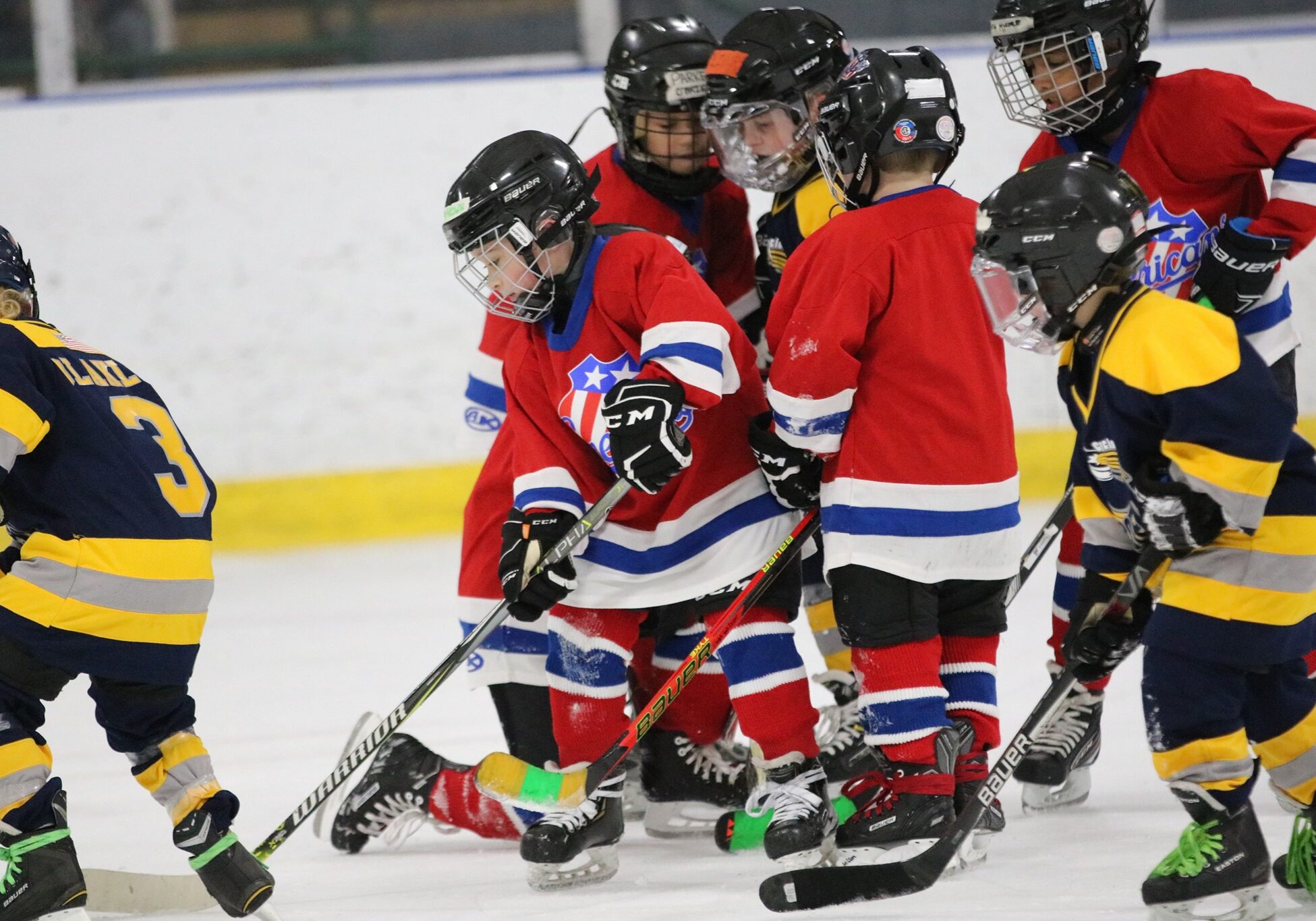 Get your child off to a great start in hockey without the worry of investing in expensive equipment. We offer our youngest skaters equipment rental for the season while supplies last, including helmets, pads, gloves, and sticks. Players only need to bring their own skates.
We provide a welcoming, inclusive environment that helps kids of all ages and skill levels maximize their potential as athletes while learning skills that will also help them excel off the ice. Beyond top-notch instruction and high-level competition, we focus on fun and encourage families to be part of our friendly and supportive hockey community.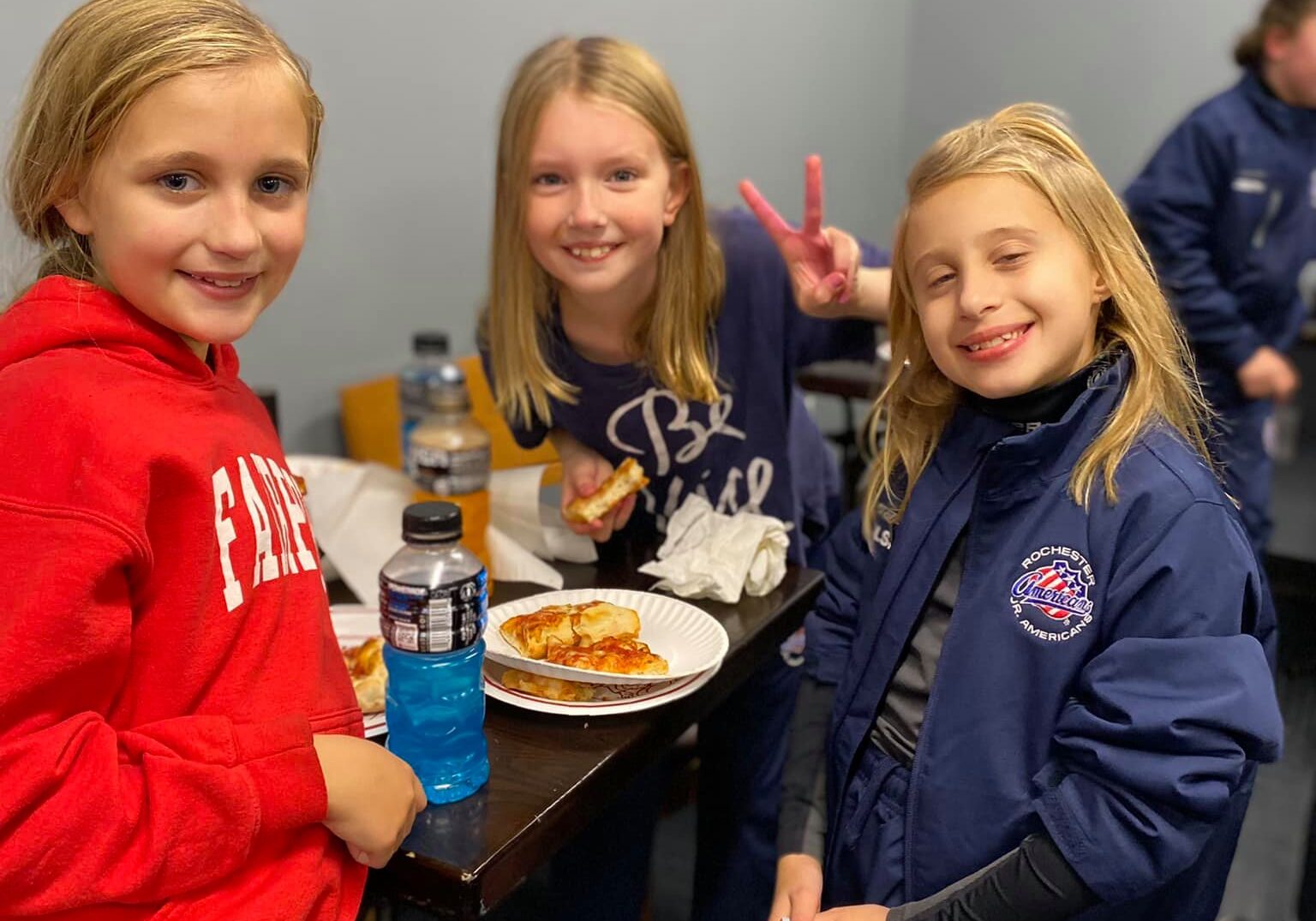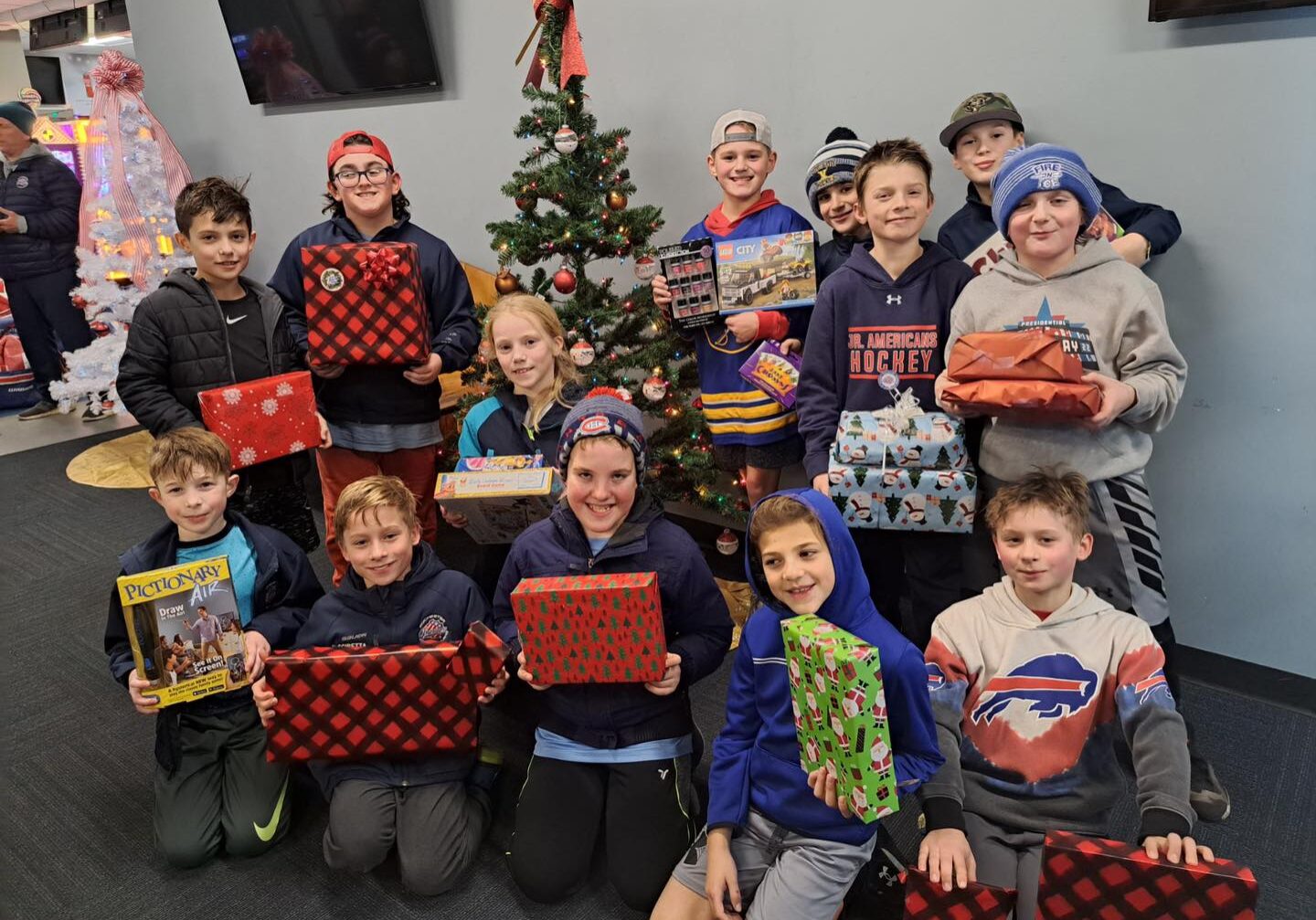 Experience the amazing world of hockey with the Jr. Amerks and be a part of the vibrant Rochester hockey community. From developing essential skills to forging lasting friendships, hockey instills values that extend far beyond the rink, such as discipline, teamwork and perseverance. We're not just creating great hockey players, but also great kids with a passion for hockey that will last a lifetime.
Frequently Asked Questions
The proper age to start ice hockey is typically around 4 or 5 years old. However, it's important to consider a child's physical development, interest, and the availability of suitable coaching and equipment. Some children may be ready to start earlier, while others might need more time. Safety and enjoyment should always be the primary concerns when introducing a child to ice hockey or any sport.
Yes, hockey is for girls too! It's an inclusive sport, and girls and women can play at all levels, from recreational to professional. There are many opportunities and support for female players in hockey worldwide.
Give your child a fantastic start in hockey without the stress of investing in costly equipment. With Intro-to-Hockey registration, you'll get equipment rental for the entire season while supplies last, covering helmets, pads, gloves, and sticks. Your child only needs to bring their own skates, and they'll be all set to hit the ice! Learn more at
Hockey Equipment 101
No! This program is designed for players with no prior hockey experience. Our program starts with a focus on skating skills and players move into small-area game play as they advance throughout the season.
All practices are held at Rochester Ice Center, 80 Lyndon Rd., Fairport, N.Y.
Thanks to the support of our friends at Doodle Bugs! Children's Learning Academy, the program is just $299 for entire the season! Players skate two times per week between September and March.
No. Our Intro-to-Hockey Doodle Bugs Program focuses on preparing kids to play hockey. They'll learn the basics of skating and small area game play while they progress through the program. Our Intro-to-Hockey graduates join a team when they move on to play at the Jr. Amerks 8U (mites) level. 
In the Intro-to-Hockey Doodle Bugs! program, kids will master skating fundamentals and engage in small area game play. While there are no official games during the season, we ensure they gain valuable experience by participating in cross-ice jamboree events. These events allow the kids to experience a game-like setting and friendly competition, preparing them for the 8U (mites) level when they are ready for official games.