We are commitmented to player development, supplementing our already amazing coaching staff with local training partners who specialize in every aspect of the game, both on and off the ice. This collaborative approach ensures that players receive comprehensive and well-rounded training, further enhancing their skills and preparing them for success in the sport they love.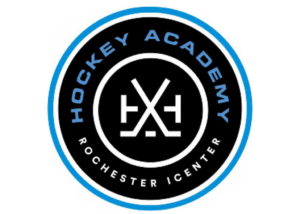 We partner with the esteemed RIC Hockey Academy to provide dedicated skills session practices for all our teams throughout the entire season. This partnership ensures that players at every level receive focused training to enhance their skills on the ice.
Under the guidance of the experienced coaches from the RIC Hockey Academy, our teams benefit from tailored skills sessions designed to elevate their performance. From skating and puck handling to shooting and hockey IQ, these dedicated practices enable our players to unlock their full potential and excel in the game.
The Jr. Amerks and RIC Hockey Academy partnership is a testament to our commitment to player development and providing the best training opportunities available. Together, we aim to empower our players, elevate their skills, and shape them into well-rounded athletes capable of achieving success in hockey.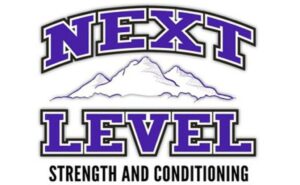 Next Level Strength and Conditioning
Next Level Strength and Conditioning works with all our teams. The Next Level staff is comprised of highly qualified strength coaches that design comprehensive training programs that are tailored to meet the specific needs of our athletes based on their age, experience, skill level and training goals.
This allows our players to gain an edge on the competition and reduce the risk of injury, while building valuable team comradery!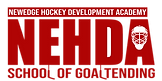 new edge school of goaltending
We have partnered with the esteemed New Edge School of Goaltending to bring you an unparalleled goalie program. Throughout the season, we offer dedicated goalie-specific training sessions, providing you with the opportunity to enhance your skills at no additional cost.
Our organization is committed to delivering top-notch instruction and development for goaltenders. With the expertise of New Edge School of Goaltending, our program follows a meticulously designed progression plan. The drills and coaching techniques implemented are geared towards cultivating highly competitive, mobile, athletic, and fundamentally sound goaltenders who can excel in the hockey ranks.
Prepare to elevate your game like never before. Our comprehensive goalie program focuses on honing your abilities and equipping you with the skills necessary to conquer any challenge on the ice. With access to elite instruction and a tailored training program, you'll have the tools to unleash your full potential.