They're Just Getting Started
Building a LIFETIME PASSION FOR THE GAME
Now is the time for players to build a love for hockey that lasts a lifetime. Our 8U program focuses on having fun on the ice. Following the principles of USA Hockey's American Development Model (ADM), players engage in practices that keep them moving the entire time. This helps them master fundamental movement skills, as well as basic hockey skills like skating and puck control. Game play is also introduced at this stage; players learn how to compete and have fun in a team environment. As a result, players build a love for the game and a foundation that allows them to acquire more advanced skills and competitive prowess as they grow.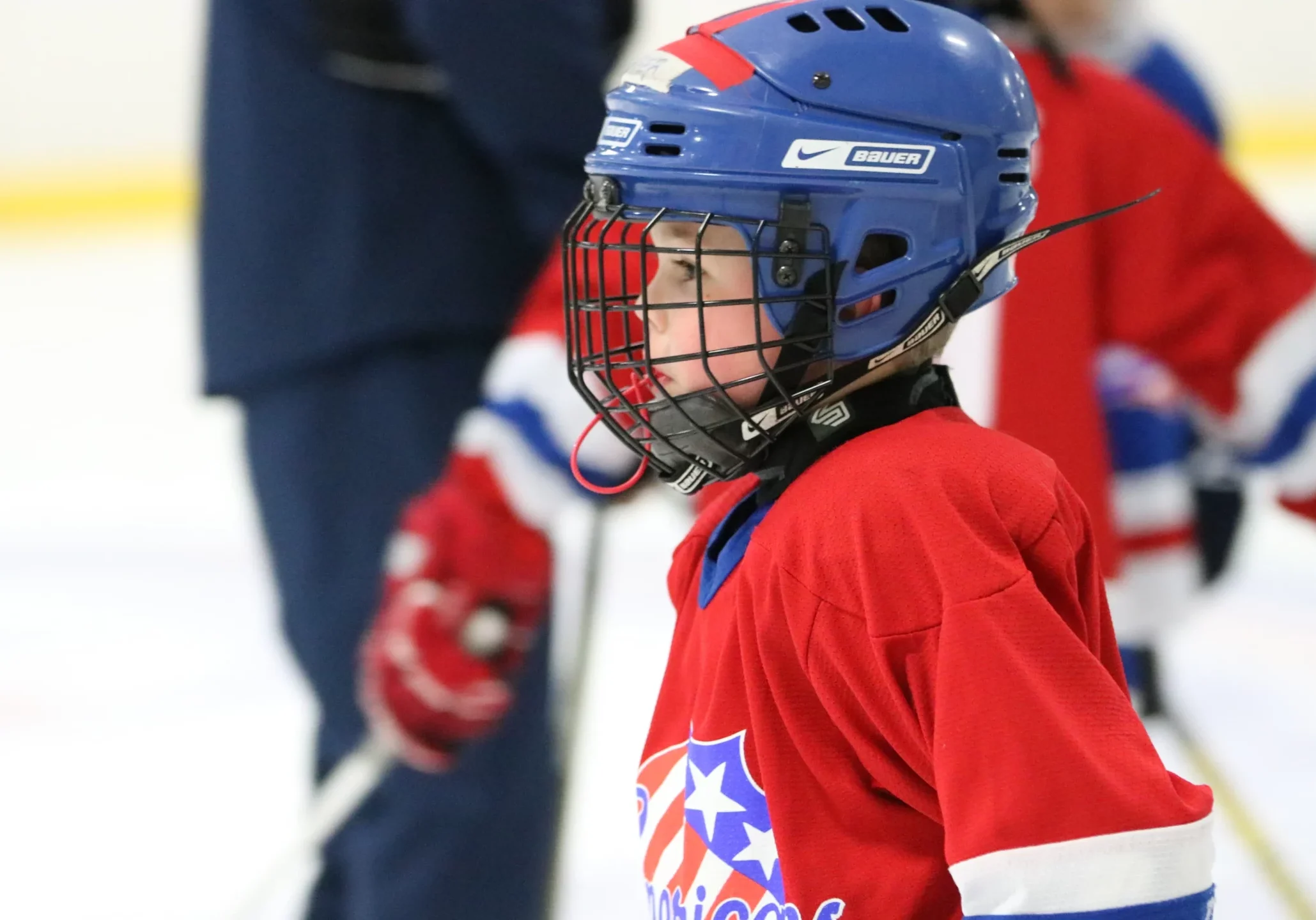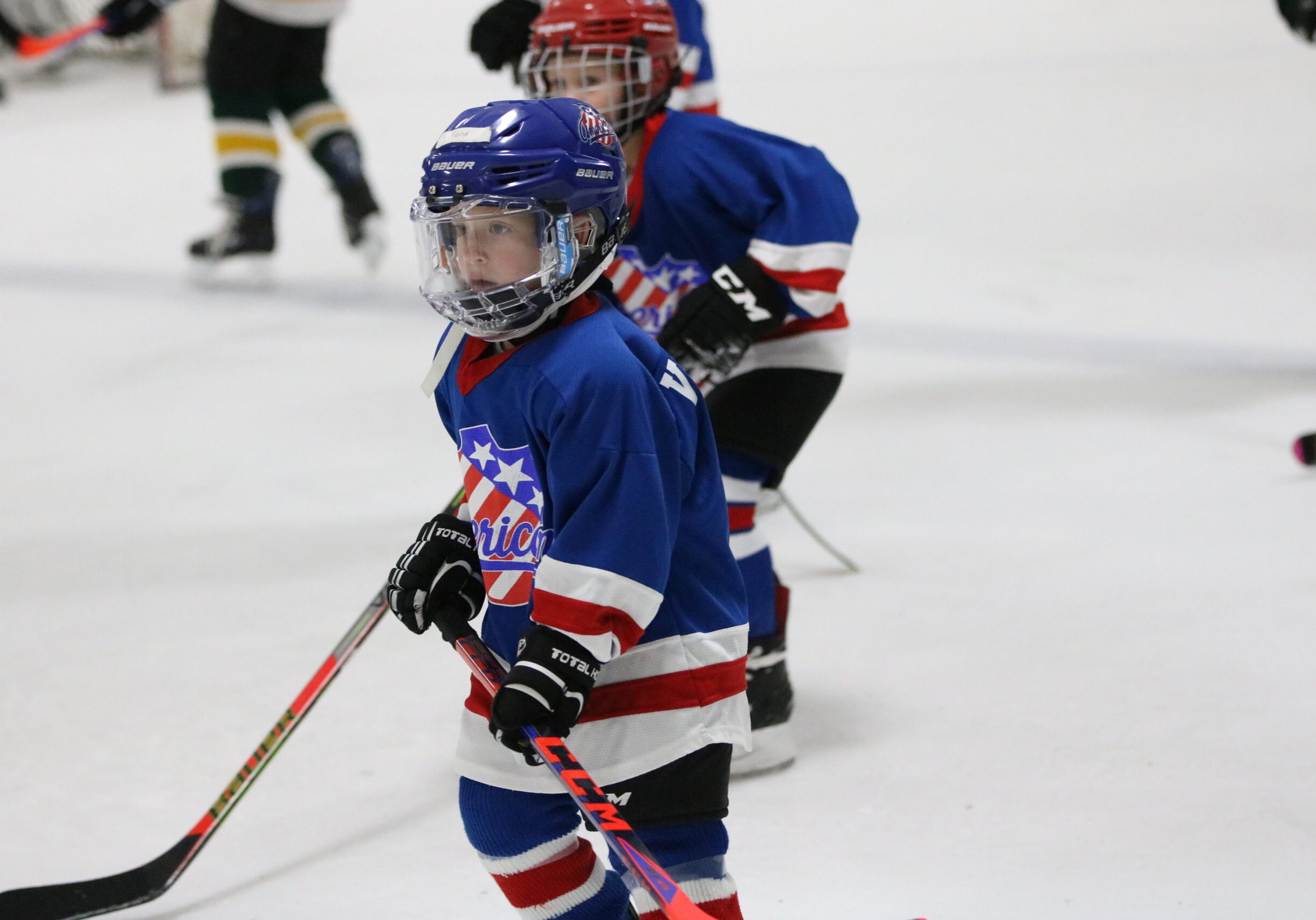 Development-First Philosophy
We want to maximize the potential of every Jr. Amerks player who steps on the ice. Our player development curriculum is based on the modern game of hockey, incorporating principles of USA Hockey ADM. This structured training program is led by expert coaches, where we offer age-appropriate skill development to prepare our players to advance to the next level.
High-Touch Training for Maximum Results
We emphasize skill development using USA Hockey's ADM cross-ice training, while making it fun through games and friendly competition. Incorporating aspects of the modern game, these sessions provide individual coaching, game-like situations, and more repetitions on a smaller ice sheet. As a result, 8U players develop the skills needed to compete and excel in full-ice play. Our program strikes the perfect balance, ensuring our youngest players build skills and create lasting memories in an enjoyable and supportive environment.

Our 8U teams get a full hockey experience designed to prepare them for competitive play:
Program runs September through March
Teams practice an average of two times per week, with games on weekends
10-15 players per team
Half-ice game play against local teams
Players receive home and away jerseys and hockey socks included in their dues
Teams are formed based on beginning, intermediate and advanced skill levels
Coaches are dedicated parent volunteers
Opportunities for advancement within the program as player skills develop
The Jr. Amerks provide advanced players with the opportunity to maximize their performance through elite-level training and competition, including our most advanced 8U players. Players on our elite 8U team follow a schedule much like our Tier I travel program. The season includes two-to-three practices per week and a full-ice game schedule as part of the AAU-sanctioned LECOM Harborcenter Mite League in Buffalo.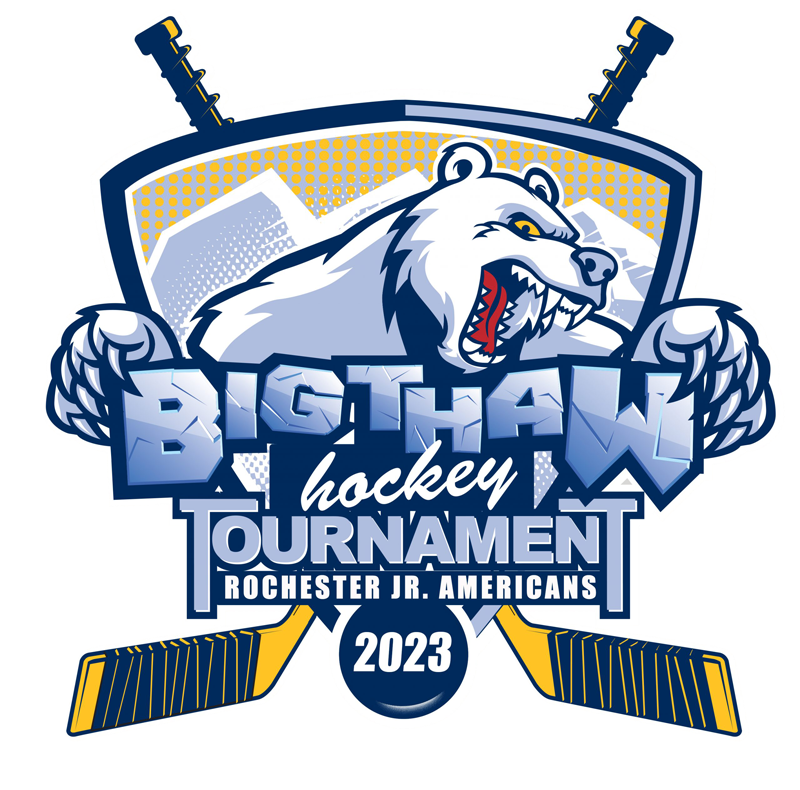 Each spring our 8U teams participate in the annual Big Thaw Hockey Tournament hosted by the Jr. Amerks. In memory of Willard "Bud" Parker, Jr., Big Thaw is the official celebratory end to our 8U season. Teams play a four-game minimum and compete for division championships. There are medals, tournament awards and player MVP awards for participants.
A portion of the proceeds from the Big Thaw Tournament is donated to the Jr. Amerks Sean Shortsleeve Memorial Scholarship fund to help families in need cover their season dues.
Frequently Asked Questions
The 8U Mite Hockey season kicks off in September. However, it's worth noting that evaluations take place in April to assess each player's proficiency, ensuring they are assigned to the team that best suits their skill level.
Most of our 8U mite games take place in the Rochester area. Home games are predominantly held at the Rochester Ice Center, while away games may be at venues such as Webster, Lakeshore, Iceplex, and other local rinks.
Furthermore, some teams choose to compete in out-of-town tournaments, historically in places like Auburn, Syracuse, and Buffalo. Of special note, our 8U Red team follows a more extensive travel schedule, akin to a travel team. They frequently participate in the LECOM Harborcenter mite league in Buffalo, NY.
During the season, teams typically practice twice on weekdays and have games scheduled for the weekends. There might occasionally be weekend practices as well. The season spans from September to late March. Each practice session lasts for an hour, while games are usually set in a 1-hour, half-ice format.
In USA Hockey, the "Red, White, and Blue" hockey initiative pertains to their approach for 8U (mites) players. It doesn't necessarily indicate different levels of play like a tiered system. Instead, it's a developmental structure emphasizing age-appropriate settings for kids to learn and play hockey. Here's a breakdown:
Blue and White: Often indicates half-ice games. It's a step up from cross-ice and provides players with a bit more space while still keeping the game setting adjusted to their size and skill level.

Red: This is seen as a transition towards full-ice games but not necessarily 100% full-ice level yet. It's more about the continued progression of skill development and understanding of the game.
The overarching goal of the Red, White, and Blue Hockey program is to provide players with a learning environment suitable for their age and skill level. By adjusting the playing space, players can have more meaningful engagements during games, improving their skills and understanding of the sport more effectively.
We understand that the financial aspect is a key consideration for families. For the season, the approximate cost is $1,000. However, this amount can vary if an individual team chooses to play additional games or participate in more tournaments. We believe that every child should have the opportunity to play, regardless of financial circumstances. With this in mind, we offer options for financial assistance, including equipment provisions and tuition aid. We proudly partner with hockeybuddies.org and also provide support through our Shortsleeve Scholarship program to help make hockey accessible to all.
The 8U Mite level typically caters to children aged 6, 7, and 8. It's crucial to understand that in hockey, levels are determined by birth year, not by school grade or any other factor. Here's a breakdown for clarity:
8-year-olds: Usually play at the White and Red levels.
6-year-olds & less experienced 7-year-olds: Typically are part of the Blue teams.
For our younger players, especially those aged 4 and 5, we recommend joining our Intro-to-Hockey Doodlebugs program. Even some 6 and 7-year-olds, especially if they have little to no prior hockey experience, often start in the Doodlebugs program. However, there are times when a player's skill progression is so notable that they might transition to a Mite team within the season itself.