We want to maximize the potential of every Jr. Amerks player who steps on the ice. For more than 30 years, we've had the opportunity to coach and mentor hundreds of outstanding student-athletes, who have gone on to play hockey at the highest levels.
Max Kaufman
'96
Savannah Ghost Pirates (echl)
Trevor Hills
'92
ESC Dorfen (Germany 4)
Charley Merkley
'01
robert morris university
Haley winn
'03
clarkson university
Kiara zanon
'02
ohio state university
Previous: Penn State Univ.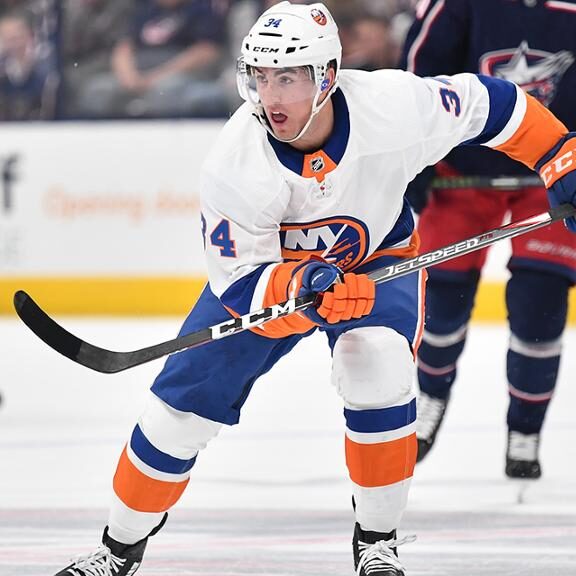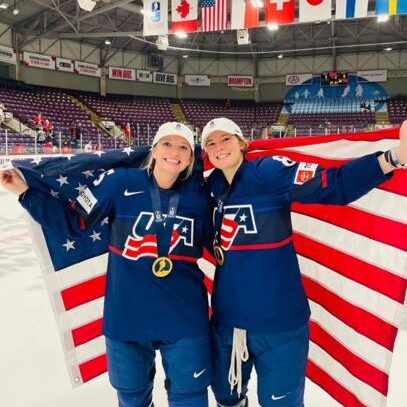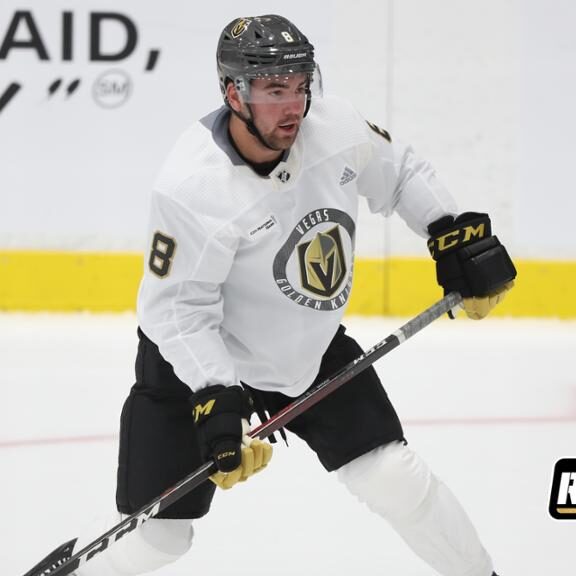 conner fitzpatrick
'02
williams college
Previous: Phillips Andover (PREP)
lenny perno
'02
SUNY Potsdam
Previous: Richmond Generals (USPHL)
Tommy Winn
'00
SUNY Geneseo 
Previous: Jersey Hitmen (NCDC)

Tyler Procious

'03
Rochester Jr. Americans (NAHL)
Previous: Waterloo (USHL)
Chloe pittinaro
'07
Kent School
makenzie warren
'08
Lovell Academy
| Name | Birth Year | Highest Level | Last Team | Sex | Additional Information |
| --- | --- | --- | --- | --- | --- |
| Jack Dugan | 1998 | Professional | Chicago Wolves (AHL) | Male | 5th round draft pick of NHL Vegas Golden Knights; Providence College (NCAA D1); Hobey Baker Finalist |
| Kiara Zannon | 2002 | College | Ohio State University (NCAA DI) | Female | Member of USA Hockey Women's National U18 Team |
| Haley Winn | 2003 | College | Clarkson University (NCAA DI) | Female | Member of USA Hockey Women'sNational Gold Medal Team in 2023 |
| Anthony Agostinelli | 2003 | Juniors | Niagara Ice Dogs (OHL) | Male | Drafted 2019, 7 #98 overall by Fargo Force in the USHL Futures Draft |
| Jayden Evans | 2007 | Academy | Boston Hockey Academy | Male | |
| Tyler Procious | 2003 | Juniors | Rochester Jr. Americans (NAHL) | Male | Waterlook Blackhawks (USHL); Drafted in USHL, OHL, and NAHL |
| Giuseppe Fiorillo | 2003 | Juniors | Austin Bruins (NAHL) | Male | Nichols Prep; McQuad Jesuit |
| Garrett Krieger | 2003 | Prep School | Salisbury School | Male | |
| Conor Humphrey | 2003 | Juniors | Rochester Jr. Americans (NAHL) | Male | Charlotte Rush (USPHL); Brewster Academy (Prep) |
| Jack Schlifke | 2001 | College | SUNY Fredonia (NCAA DIII) | Male | Boston Jr. Rangers (EHL); New Jersey Rockets (NCDC); Northwood School (Prep) |
| Ryan Eccles | 2001 | College | SUNY Oswego (NCAA DIII) | Male | Utica Jr. Comets (NCDC); Albany Academy (Prep) |
| Daniel Colabuto | 2001 | College | SUNY Oswego (NCAA DIII) | Male | College of the Holy Cross (NCAA DI); Maryland Black Bears (NAHL); Northwood School (Prep) |
| Johnny Malandruccolo | 2001 | College | SUNY Fredonia (NCAA DIII) | Male | Boston Jr. Rangers (EHL) |
| Charles Merkley | 2001 | College | Robert Morris University (NCAA DI) | Male | Charlotte Rush (USPHL); Corpus Christi (NAHL) |
| Thomas Winn | 2000 | College | SUNY-Geneseo (NCAA DIII) | Male | Jersey Hitman (NCDC); Nepean Raiders (CCHL) |
| Elijah Devereaux | 2001 | College | Manhattanville College | Male | Danbury Jr. Hat Tricks (NA3HL); Charlotte Rush (USPHL); Jersey Hitman (NCDC); Northwood School (Prep) |
| Quinn Doyle | 1999 | College | Colby College (NCAA DIII) | Male | Phillips Academy Andover (Prep) |
| Connor Ball | 2000 | College | Southern New Hampshire Univ. | Male | Team Maryland (EHL) |
| Matteas Derraugh | 2000 | College | Lake Forest College | Male | Danbury Hat Tricks (NAHL); Kanata Lasers (CCHL); Amarillo Bulls (NAHL); Fairbanks Ice Dogs (NAHL): Pembroke Lumber Kings (CCHL) |
| David Battisti | 2001 | Juniors | Charlotte Rush (USPHL) | Male | McQuaid Jesuit; Rochester Monarchs (USPHL) |
| Pieter Bartelse | 2002 | Juniors | Charlotte Rush (USPHL) | Male | |
| Tommy Ritchie | 1996 | College | SUNY-Cortland (NCAA DIII) | Male | P.A.L. Junior Islanders (USPHL) |
| Aiden Conolly | 1996 | College | Morrisville State College (NCAA DIII) | Male | Roc City Royals (NA3HL) |
| Joe Schuler | 1996 | College | Colby College (NCAA DIII) | Male | Wilkes-Barre/Scranton Knights (NAHL); New Jersey Titans (NAHL) |
| Trevor Dennis | 1996 | College | SUNY-Potsdam (NCAA DIII) | Male | Buffalo Jr. Sabres 18U AAA |
| Roger Powers | 1997 | College | Buffalo State College (NCAA DIII) | Male | SUNY Canton; New England Wolves (AHL); Soo Eagles (NOJHL); Syracuse Jr. Stars (USPHL) |
| Nicholas Charron | 1998 | College | Nazareth College (NCAA DIII) | Male | Skidmore College; Rochester Monarchs (NCDC); New Jersey Titans (NAHL); Trinity Pawling (Prep) |
| Tyler Cooligan | 1999 | College | Williams College (NCAA DIII) | Male | Kent School (Prep) |
| Dalton Jerzak | 2000 | College | SUNY-Fredonia (NCAA DIII) | Male | New Jersey Junior Titans (NAHL); New Jersey 87's (EHL); The Hill School (Prep) |
| Trevor Hills | 1992 | Professional | ESC Dorfen (Germany) | Male | SUNY Geneseo (NCAA DIII; St. Lawrence University (NCAA DI); Chilliwack Chiefs (BCHL); Berkshire School (Prep) |
| Max Kaufman | 1996 | Professional | Savannah Ghost Pirates (ECHL) | Male | Trois-Rivières Lions (ECHL); Boston University (NCAA DI); University of Vermont (NCAA DI); Langley Riverman (BCHL); Kent School (Prep) |
| Jon-Paul Durso | 1992 | College | Nazareth College (NCAA DIII) | Male | Brockville Braves (CCHL); Salisbury School (Prep) |
| Cole Bardreau | 1993 | Professional | Bridgeport Islanders (AHL) | Male | NY Islanders (NHL); Lehigh Valley Phantoms (AHL); Cornell University (NCAA DI); US National Development Team U17 and U18 |
| Conner Fitzpatrick | 2002 | College | Williams College (NCAA DIII) | Male | Phillips Academy Andover (Prep); Rochester Monarchs (NCDC); McQuaid Jesuit |
| Lenny Perno | 2002 | College | SUNY-Potsdam (NCAA DIII) | Male | Richmond Generals (USPHL); Vermont Lumberjacks (EHL); Rochester Monarchs (NCDC) |
| Tommy Holtby | 2006 | Juniors | Forgo Force (USHL) | Male | |
| Ryan Sember | 2006 | Juniors | New England Wolves (EHLP) | Male | Boston Hockey Academy (Prep) |
| Clay O'Donnell | 2005 | Juniors | Rochester Jr. Americans (NAHL) | Male | Berkshire School (Prep); Biship Kearney (Prep) |
| Jackson Shounten | 2005 | Juniors | North Iowa Bulls (NAHL) | Male | CarShield AAA 18U; Northeast Generals 16U AAA |
| Mackie Donner | 2004 | Juniors | Elmira Junior Enforcers (USPHL) | Male | Hampton Roads Whalers (USPHL); Florida Jr. Blades 16U AAA |
| Kelly Maksymiu | 2004 | Juniors | Elmira Junior Enforcers (USPHL) | Male | |
| Andrew Haugh | 2003 | Juniors | Boston Jr. Rangers (EHL) | Male | Buffalo Jr. Sabres 18U AAA |
| Gunnar VanDamme | 2002 | College | Univ. of Alaska-Anchorage (NCAA DI) | Male | Maryland Black Bears (NAHL); Lindsay Muskies (OJHL); Buffalo Jr. Sabres 18U AAA |
| Jake Lipani | 2003 | Prep School | Brooks School | Male | |
| Brian Judge | 2004 | Prep School | Westminster Prep | Male | |
| Leo Letta | 2005 | Prep School | Albany Academy | Male | |
| Eli Velepec | 2005 | Prep School | The Loomis Chaffee School | Male | |
| Brady Hill | 2006 | Academy | Northeast Generals 18U AAA | Male | |
| Jack Napieralski | 2006 | Prep School | Albany Academy | Male | Syracuse Nationals 16U AAA; McQuaid Jesuit |
| Cooper Dennis | 2007 | Academy | Bishop Kearney Selects 15U AAA | Male | Drafted 2023, 2 #17 overall by Dubuque Fighting Saints in the USHL Futures Draft |
| Jayden Evans | 2007 | Academy | Boston Hockey Academy 15U AAA | Male | |
| Zachary Morin | 2007 | Juniors | Youngstown Phantoms (USHL) | Male | Little Caesars 15U AAA; Collège Esther-Blondin Phénix; Drafted 2023, 1 #19 overall by Blainville-Boisbriand Armada in the QMJHL Entry Draft |
| Matthew Judge | 2007 | Academy | Bishop Kearney Selects 15U AAA | Male | |
| Danny Wehle | 2007 | Academy | Bishop Kearney Selects 15U AAA | Male | |
| Samuel Prokupets | 2007 | Academy | Bishop Kearney Selects 15U AAA | Male | Drafted 2023, 12 #203 overall by Utica Jr. Comets in the NCDC Entry Draft |
| Ethan Phillips | 2007 | Academy | Bishop Kearney Selects 15U AAA | Male | Drafted 2023, 12 #235 overall by Flint Firebirds in the OHL Priority Selection |